My house changes as you go from the first to the second storey. The main floor receives very little natural light while the second floor is washed with it. It gives both spaces a very different feel and it's been interesting trying to unify the two.
On the main floor, I'm moving to darker, richer pops of colour on a white background:
skona hem
via
2 by design
(
decorology
)
(
Decorology
)
One of my favourite kitchens of all time ever. It's a Tommy Smyth special that was originally photographed for House and Home Magazine.
(via
nest egg
)
On the second floor, I always want it to feel fresh and airy and kind of like it's spring no matter the time of year: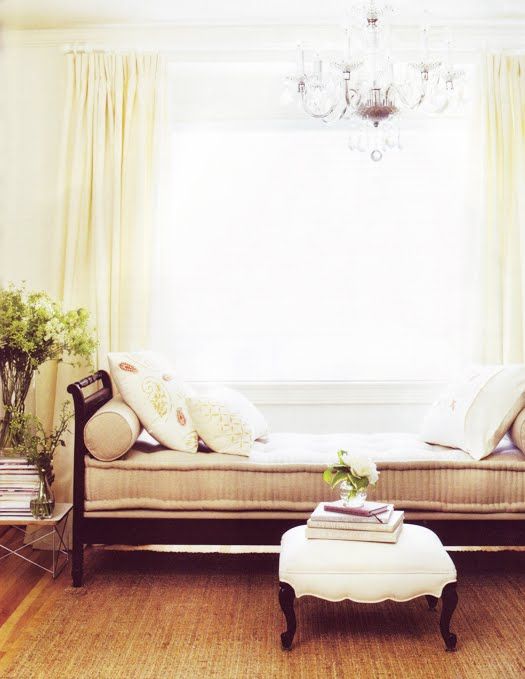 (
The Decorista
)
(
decor8
)
(
decorology
)